Quickly and easily create 28 different eCover styles on the fly
Not have to worry about installing complex or expensive action scripts

Import .psd, jpg, gif, bmp or .png images directly into the software

Create amazing looking eCovers with just a few mouse clicks

Save valuable time and money trying to learn other action scripts

Make your website look more professional and clean looking.

So whether you've just started designing or you're an experienced graphic artist, this really cool software application will make it "point and click easy" to create incredible eCovers!
With Just A Few Simple Clicks Of Your Mouse You Can Quickly And Easily Create ECovers That Look Amazing!
STEP 1:
Select the eCover you want to use for your product and click "Apply".
STEP 2:
Select from the color palette or import the images for your cover and then choose some preferences that suit your taste.
STEP 3:
Now just click on the "Save picture" icon to export your image to the desired file type.
SEE HOW QUICK AND EASY THAT WAS...
JUST 3 EASY STEPS AND YOU'RE DONE!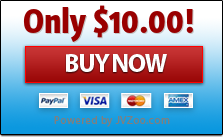 With this eCover software you no longer have to worry if it's compatible with your graphics editor. Since this is a software and not an action script, you don't have to have Photoshop to make it work.
As long as your graphics editor can import/export .png, .psd, .jpg, gif or .bmp then you can use this software to create slick looking 3D eCovers!
With This ECover Creator You Can...
Easily create a 3D cover for your product or service

Adjust the width and height for your eCover

Adjust the shadow, reflection and highlights for your cover

Import custom graphics or choose from the color palette

Create a transparent background or flip the box horizontally

Easily export and save your eCover project to it's own folder
"It's Simple Really...This ECover Software Will Save You Time and
Make Creating ECovers For Your Products Quick And Easy!"
Suitable for Windows.
(Recommend Retail Price $97!)
Act Now And Own This Amazing Ecover Creator For A One-Time Measly Investment Of Only...
$97.00 $67.00 $47.00 $37.00 $10!